CIBSE Christchurch: A Roadmap to Zero Carbon
CIBSE Christchurch and NZGBC presented a unique opportunity for the building industry to gain knowledge around building performance optimisation utilising the Green Building Council's Zero Carbon Roadmap and NABERNZ performance tools.

A Roadmap to Net Zero Carbon
Buildings contribute a large portion of our national carbon emissions. More importantly, they contribute far more to our lives than simply carbon. The Green Building Council has developed a framework to shift buildings to net zero carbon, and as part of that framework a comprehensive net-zero carbon building certification for existing commercial buildings. Over time, it will be developed into a comprehensive standard that could be used to decarbonise all of Aotearoa's buildings.
Sam's presentation gave those who attended an outline of this standard and how you can meet the growing demand from both central and local government, industry and building occupants to improve building performance.
The roadmap can be accessed here.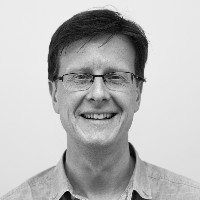 Sam Archer is a Sustainability Consultant and Mechanical Engineer with over 18 years of experience in the Construction Industry. As Director Market Transformation at the New Zealand Green Building Council, he is responsible for running the sustainability and energy assessment tools - Green Star, Homestar and NABERSNZ.
He has a passion for sustainable housing having spent 6 years creating and managing the sustainability framework for a 3000 home development for the University of Cambridge. Sam also has extensive experience in sustainability and energy strategies, including carbon policy work for the UK government, sustainable urban design and low energy and passive building design.
What are the NABERS up to?
With Government looking to better embrace NABERSNZ across their buildings, property professionals need to be up-to-speed with this important building performance tool.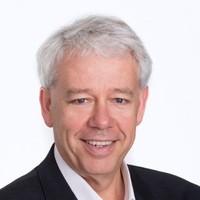 In this presentation, Steve Hennessy, a long term NABERS fan who was the first NABERSNZ trainer and supervisor and has undertaken hundreds of ratings in Australia, gave an outline of key NABERSNZ elements, before sharing in the lessons we can learn from Australia. (NABERS was first launched in Australia in 1998 and was mandated for some commercial buildings in 2010). With our renewed focus on better building performance, we hope this presentation will both empower and inspire you.
Find Steve's presentation here.
---
Visit site for more information »